Celebration of Independence Day in the United States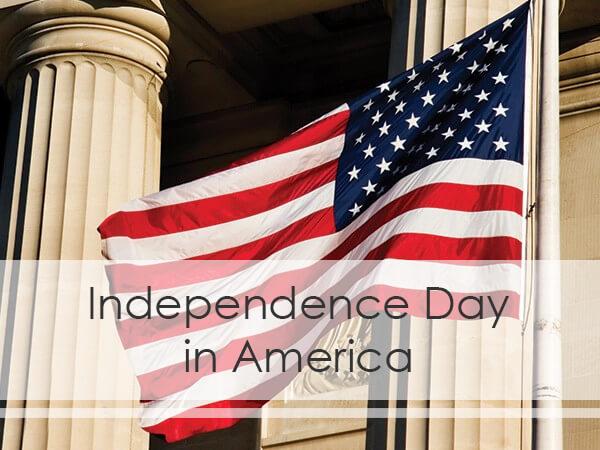 Tags: traditionsIndependence Day
Independence Day is an annual celebration that is held on July 4. It commemorates the anniversary of the Declaration of Independence from Great Britain that was published in 1776. There are numerous patriotic displays and events that are organized throughout the country.
What is the actual meaning of independence to the Americans?

On this day all Americans were endowed with three key rights, such as life, liberty, and the pursuit of happiness. Those few words fully sum up the philosophy of the government and the rights of the citizens. Those beliefs were affirmed in a war, which was eventually won. Nowadays, the United States of America is the most productive and creative country with rich and free nation.
Celebration of Independence Day

Independence Day is traditionally celebrated with families and friends. People usually have picnics and barbecues. However, there is a great emphasis on the American freedom. Activities associated with this day traditionally include hotdog eating competitions, baseball games, swimming activities, three-legged races and tug-of-war games.
You can also notice the American flag that is displayed outside many homes and buildings around the country. Evening events include fireworks that are usually accompanied by patriotic songs. Some employees take one or more days off in order to create a long weekend and relax at their favorite vacation spots.
Independence Day aims to celebrate the positive aspects of the US. Thus, many politicians take part in public events in order to show their support and respect for the history and heritage of their country. Above all, Americans express their gratitude for the freedom and liberties that were fought by the first generation. The Statue of Liberty is a national symbol of the independence of the US that is associated with the Fourth of July.
Public Life

Since Independence Day is a federal holiday, all government offices and schools are closed. Because of a long weekend, there might be congestions in some places, especially towards most visited destinations. On this day, there are many public events, exciting shows, patriotic parades and amazing fireworks displays. Public transport does not usually operate on its regular basis. So, do not get surprised if the bus does not come on time.
About Independence Day

The preparation for the independence proclamation started in 1775 and lasted till the second of July, 1776. On this day, the Congress secretly voted for the independence and liberty from Great Britain. Only two days later, the Declaration of Independence was first published, and on July 8, there was its first public reading. The process of signing the Declaration of Independence began on August 2. Since 1870, Independence Day became an unpaid federal holiday, and in 1941, it became a paid one for all federal employees.
The first celebration of Independence Day was described in a letter from John Adams to his wife on July 3, 1776, where he told her about the parade, sporting events and activities, bonfires, bells, and illuminations all around the United States. Nevertheless, this day wasn't called Independence Day until 1791.