Create the Best Essay or How to Write about Anything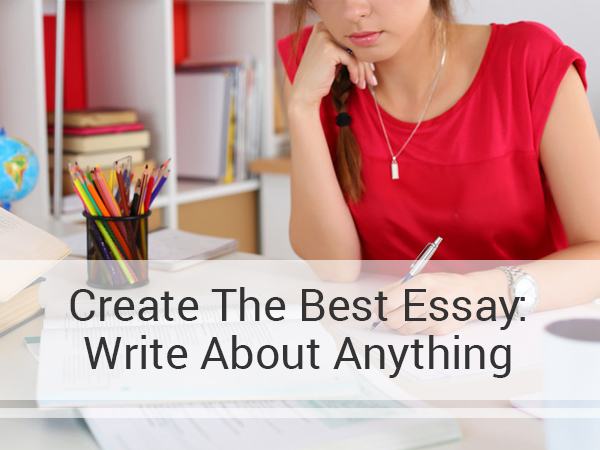 Tags: writing skillscollege essay tips
You'll rarely find people who are the fans of writing essays. It's not surprising. It's often hard to start writing, not to mention coming up with unconventional ideas or making complexly structured sentences. However, creating a perfect essay on any topic is not something out of your reach.
Writing an essay is similar to a military operation because it requires a lot of planning at the beginning and sticking to the plan throughout the whole process. The Spartans were really good at organizing their combat, so why not apply their technique?
Want to know how their tactics worked? The troops were d to form a square with the strongest and bravest warriors surrounding the wounded from all the four sides. By keeping this form, they were always organized and ready to strike or defeat themselves without exposing their weak sides. This is the structure your essay should follow for writing success.
In reality, all you need to write to make your essay successful is only 6 strong sentences. They will be the core of your essay with everything else supporting them. So, instead of a square, you'll have a hexagon.
These 6 sentences are the following:

1 First sentence

It is the part that should catch the reader's attention. That's why it should resemble a hook that won't let the reader go. It should also introduce a general subject of the essay.
2 Thesis statement

Once the hook has worked, it's time to develop the topic. As a thesis statement is a general reflection of what the essay will be about, so you should mention the main ideas that will be discussed. But be careful and don't give away too much because then there will be no point in reading the body part.
3 The first sentence of the first paragraph

Time to unravel all your thoughts, but do it step by step. Dedicate the first paragraph only to one idea that you'll introduce in the first sentence. This is like a thesis statement for one paragraph.
4 – 5 First sentences of the second and third paragraphs

Just like the previous point, the first sentence of each body paragraph introduces your evidence. All following text should build a line of support for this one idea.
6 Conclusion

Sum up all three points you've provided in the body part. Make sure that your last sentence is as strong as the rest of your essay so that you can leave a good impression.
This is it. Once you've tackled these 6 sentences, you're able to write an essay about anything.