How and When You Should Reply to Work Emails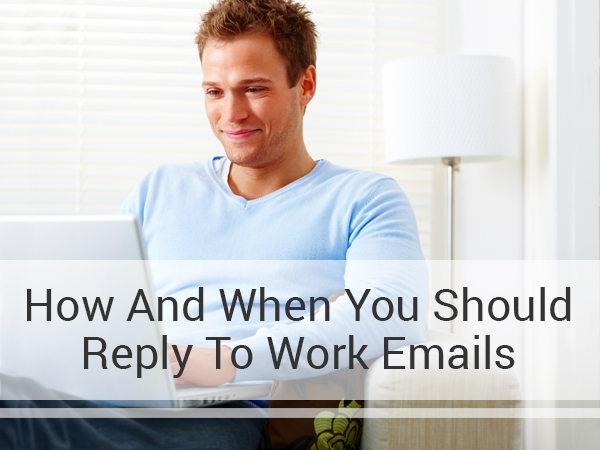 Tags: replying to emailsart of communication
Most of us send an email at least once a day. Have you ever thought about the existence of suitable moments to send or answer emails? Grammarly has. One of the best checking tools determines the most and least appropriate time to email your co-workers. As you can guess, it is not the first thing you need to do in the morning.
The quickly-type letter is your worst enemy. A lot of mistakes do not make a good impression on an employer or your co-workers. Just imagine how bad an email with plenty of grammatical, punctuation and spelling mistakes can look like. It is good if you are able to write your name in a proper way.
Today's life is dynamic, so we try to keep up with it. We write hundreds of words in an effort to cover everything at once. We trust the autocorrect to make texts readable. Our generation forgets about the art of communication. Nevertheless, Grammarly conducted research to identify the best time to write emails and reply to messages.
In accordance with the research done by this browser extension, the most suitable time to reply to an email is the after midday period (between 1 and 5 p.m.). The research was based on the number of errors that people made during the day. One hundred words written in the after midday period contain only 3.7 mistakes. If you send a morning email, prepare yourself to discover at least 11 errors. You will find nearly 14 mistakes in the night emails.
Replying to work emails needs a lot of concentration. Be responsible for the words that you type. Reread the text that you are going to send. Do not rely only on autocorrect, it can be wrong. Choose the right time and place to write a good answer. Do not forget the simplest thing: the more time you spend on preparation, the better your email looks like. You should think twice before the next time you are going to send a low-quality message to your employer. It can cost you everything.