How Successful People Spend Their Free Time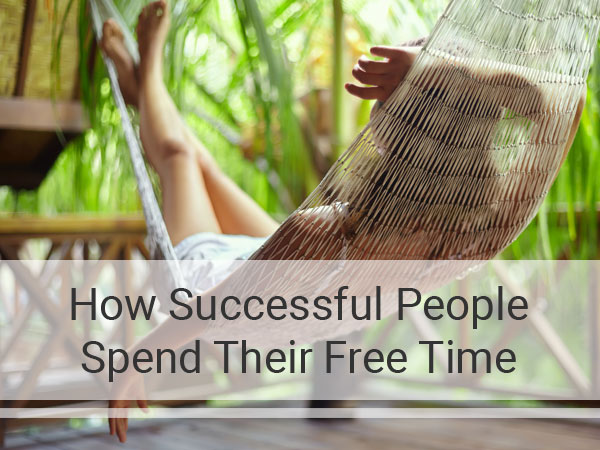 Tags: free timetime management
When most of us talk about career success, we mostly discuss behaviors and strategies that people apply at work. Equally important is what successful people do when they have leisure time. It is vital to understand that things people do at their downtime have a great effect on their career, as well. So here are some great ways to spend off hours if you want to become prosperous, too.
What Successful People Do

Read

Reading is great and successful people do not ever stop reading something new. Whether it is fiction or non-fiction, due to reading you will get a better understanding of things that surround you. Books introduce readers to new environments, characters, cultures, philosophies, and ideas. They even can help you create extraordinary skills. Additionally, reading widens your vocabulary along with your semantic comprehension, improving your communication skills.
Exercise

Due to regular workouts, you can improve not only your physical shape but mental health, too. Even 30 minutes of exercising after work will get your blood pumping, your endorphins flowing and recharge your batteries. This will help you oxygenate your brain, burn calories, and build muscle, providing you with a release after a stressful work day. Besides, regular workouts will help you stay disciplined. You will look and feel much better and therefore more confident.
They Spend Time with Family and Friends

Always keep in mind that your job is not everything you have in the world. Concentrating too much on the career is actually self-sabotage. If you want to achieve success in life, then you must prioritize your personal relationships – your bond with family and close friends. Do not neglect your loved ones in pursuit of a glittering career.
Volunteer

Any kind of volunteering is great both for you and your community. Whether you are helping in a soup kitchen, cleaning up a highway, or providing mentorship to young professionals, you make a significant contribution to the community around you. Every successful person understands the importance of giving back to the community, and volunteering makes them happy. Additionally, it is a valuable networking experience when you introduce yourself to other people who can help you push your career forward.
Take Classes

Your education should not stop at college or university. No successful person ever stops learning. They are always building new skills, improving the old ones, and learning new things about the world around them. It is not complicated to find some interesting instructional courses. Besides, many of them are offered for free.
Using some of the strategies above can help you improve your abilities and skills, expand your mindset, strengthen and widen your network that will, therefore, increase your chances for success in work. Start incorporating some of these habits into your free time routines and you will be amazed at the results.