How to Become a Writing Guru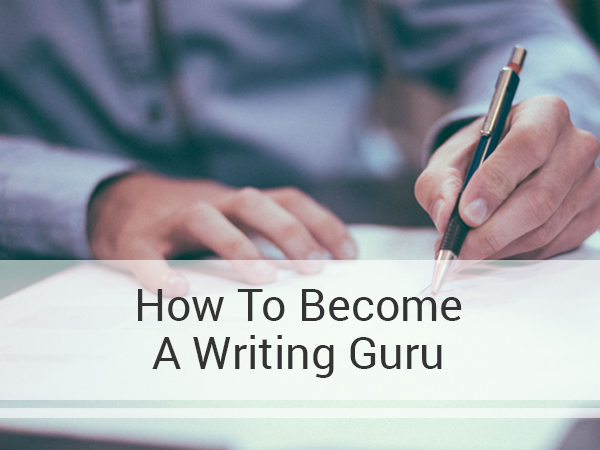 Tags: writing skillscollege essay tips
Writing is an activity that almost everyone has to deal with throughout their lives. However, when writing becomes a profession, many people notice that it's often hard to put your thoughts into words. The idea is that writing is not a simple skill but a combination of many abilities that can be developed. Here are five steps toward becoming a better writer.
Step 1 – Read More

Everyone knows that reading broadens your outlook. It also helps you to learn how to write better because you expose yourself to various writing techniques, inspirational ideas, and ways of expressing yourself. Analyze the texts you read. How does the author play with words? What are the features of their style? What stylistic devices would you use to express this thought?
Step 2 – Dedicate Yourself

Once you've made a decision on improving writing skills, you have to practice consistently. Dedicate at least 10 minutes to this activity every day and take advantage of free time you have. Keep a notebook close and jot down some sentences while having lunch, commuting by bus, or watching TV. Soon this process will become a habit, and you won't even imagine yourself without writing.
Step 3 – Write by Hand

Yes, we are all used to doing any kind of work on a laptop, but the effectiveness of handwriting shouldn't be underestimated. While using a pen and a piece of paper, you remember the things you write so this approach is perfect for writing down quotes, book extracts that really affect you, or sentences that you find to be a writing inspiration.
Step 4 – Write Drafts

You might get an impression that you've written a perfect piece, but there is always the need to edit. You may overlook some mistakes or use the weak wording, which doesn't diminish your writing but should still be edited out. That's why always reread your text and don't be afraid to alter it when you're not satisfied.
Step 5 – Omit Every Third Word

Mark Twain said that it's possible to cut every third word in a piece of unedited writing without losing the meaning. And it's true – a good writer writes less but using only powerful words. Every text should be shortened after the first draft is written and you should omit all weak words and phrases.
Follow these 5 steps, and you'll improve your writing skill tremendously. Remember that it comes with experience so the more you practice, the better.