How to Write a Scholarship Essay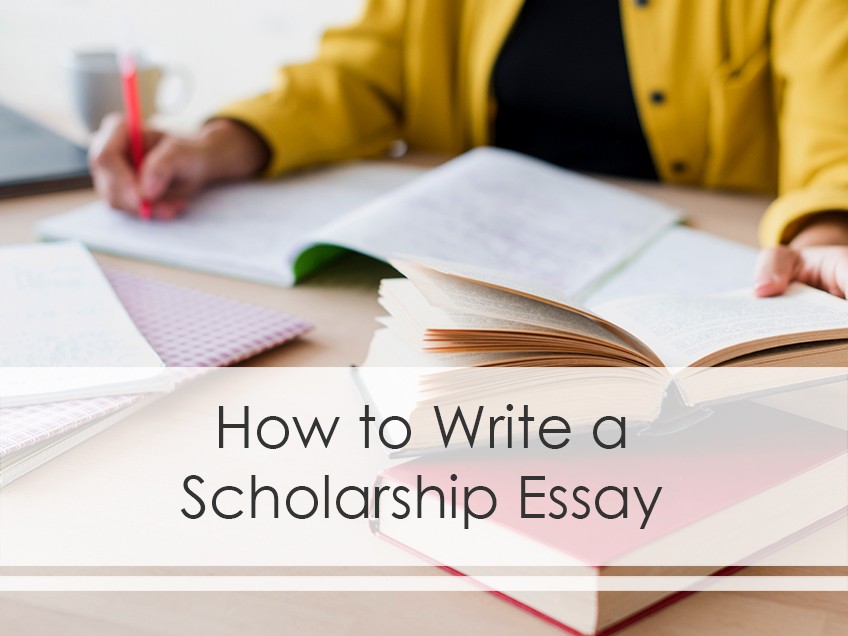 Tags: types of essaystips for college studentsstudy tipsessay topic
A scholarship essay is an official document that should be submitted by an applicant pursuing a scholarship. Indeed, the importance of such an essay should not be underestimated because it is often a decisive factor when it comes to getting a scholarship. If you are going to get the scholarship, you should definitely figure out how to write a scholarship essay of exceptional quality. Being written well, such an essay may help the applicant get the desired scholarship that will solve a lot of financial problems. To reach the anticipated outcome, the applicant should clearly explain why does he or she need this scholarship and why he or she deserves it more than others.
Scholarships are often offered by the educational institutions and private organizations in order to support diligent and goal-oriented students experiencing certain difficulties. To get a scholarship from the private organization, you need to write an essay that will clearly explain in what way do your career aspirations and personal beliefs align with the company's values and interests. Very often, a scholarship essay should be written in the form of an application letter.
How To Write A Scholarship Essay?
First, you have to realize the essential differences between a scholarship essay and a college essay. Although these documents have some things in common, there are also significant differences that should be considered. So, let us have a closer look at the distinctive features of both essays:
Whereas a scholarship essay is usually under 500 words, a college essay can be longer;
A college essay should discuss the personality of the applicant, whereas a scholarship essay should focus mainly on the interests that align with the organization's values;
Usually, the prompt given for writing a college essay is longer than the prompt for a scholarship essay. Whereas a college essay will make the applicant answer many questions about his or her personality, as well as career goals, a scholarship essay prompt may just include one question: "Why do you think that you deserve this scholarship?"
Outline
To write a great scholarship essay, you should follow the common structure. In the outline suggested below, we will familiarize you with the main parts of a great scholarship essay.
Introduction
One-two sentences serving as a hook that will engage the reader;
Thesis statement explaining why you deserve it;
Main Body
Discuss the great challenge in your life;
How did you manage to overcome this challenge?
What are your career goals?
Why do you deserve this scholarship?
What are your values and interests?
Why do you think that this scholarship will help you reach your goals?
Conclusion
Brief summary of the key points discussed in the paper;
Restate your thesis explaining once again that the scholarship is very important for you.
How to Create a Perfect Scholarship Essay?
Your work on a scholarship essay will start once you receive your prompt. To compose a perfect scholarship essay, you need to take some time to think about it. You need to brainstorm your ideas trying to understand how to make your essay unique and authentic. If you think that you can write a great piece in just a few hours, you are mistaken. This process may take up to several days or even weeks.
Study Your Prompt Carefully
Some scholarship essay prompts are pretty confusing. Therefore, you have to examine the guidelines carefully. Most probably, to be considered for a scholarship, you will need to write a 400-500 words essay illustrating your educational perspectives. For this purpose, you need to answer the following questions:
Why are you applying for a scholarship?
Why do you think your motivation is higher than the other candidates?
In what way do your beliefs align with the values of the organization offering the scholarship?
What career goals you are pursuing and what qualities should help you reach these goals?
Select a Topic
When you are done with studying the prompt, you need to choose the topic that will persuade the scholarship committee members that you deserve their money. Before you study the common scholarship essay topics, make sure to find answers to the following questions:
What have you managed to accomplish so far?
What distinguishes you from other applicants?
What are the biggest obstacles you have faced in your life?
How did you manage to overcome these obstacles?
What are your main strengths?
Common Scholarship Essay Tips
Writing a scholarship essay may turn into a creative and insightful process if you manage to follow the tips suggested below:
Always follow a narrative structure;
Make your scholarship essay sound personal;
Create a detailed outline that will allow you to stay focused;
Make sure you understand the requirements of the organization granting the scholarship;
Do not be afraid to promote yourself from different perspectives;
Make sure to follow the prompt precisely;
Back up all your words with the real-life examples;
Keep your scholarship essay as clear and concise as possible;
Use the transition words to make your story smooth;
Proofread your essay carefully before submission.
If you do not possess advanced writing skills that may help you create a winning scholarship essay, you should stop panicking and start looking for alternative options that will enable you to submit an amazing paper and reach your academic goals. Remember that when it comes to scholarship essay writing, too much is at stake. Therefore, if you have no idea how to write a scholarship essay, you should find a trustworthy writing provider. If you want to get nothing but the best, you should consider placing an order on our reliable web-based writing platform.