Best Ways to Improve Academic Writing Style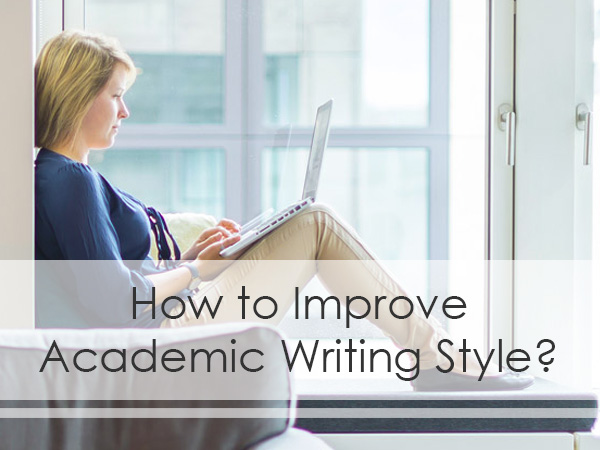 Tags: writing styleproductivity
There are a lot of things to consider while writing an academic paper. If you are not experienced in writing essays yet, you need to know a number of tips.
Following brief recommendations to improve your academic writing style:

Keep your paper precise and clear
Stick to the instructions given in your guidebook and specified by your teacher
Develop your unique style and make your paper different from those of other students
Increase the quality of your writing by including innovative thoughts and ideas into your paper
Follow the format rules and remember that even a well-written but ill-formatted paper will get a low grade
Use suitable wording and connect your statements properly
Remember about grammar, spelling and punctuation
Remain dedicated to showing the best way you can write a paper
Keep the deadline in mind
A lot of students commit similar mistakes while writing their academic papers. Some of these mistakes include word repetition, grammar errors, extended sentences and unnecessary statements. If you want to know how to improve academic writing and avoid these mistakes, follow our tips given in more details below!
First of all, carefully read the instructions given by your teacher and keep them in mind every moment while writing your academic paper.

In your academic paper, always use the third person.

Show your deep knowledge of vocabulary and grammar.

Always be clear while stating your ideas and keep your language as sharp as possible.

Use proper structure throughout the entire paper.

While writing your paper, you should always abstain from offending your reader. Be loyal and polite. Do not use any offensive words or ideas. One of the ways to avoid that is to stick to the indirect style of demonstrating your personal point of view. It works better than stating a direct opinion, but it still helps to convey the message.

Do not use colloquialisms in your academic writing as they may reduce the quality of your paper.

In each and every statement of your paper, remember about the style in which you are writing.

Make use of your creativity and ability to express your thoughts through words, statements and images.

Respect your audience and remember who you are writing for.

When you are done, reread your paper several times to make sure that it has no errors (grammatical, structural or semantic ones).
Remember that if you develop your unique style of writing academic papers and follow all the given recommendations, you will become successful in this kind of tasks and will get only the best grades for your papers!