Tips for Creating an Introductory Paragraph and Thesis Statement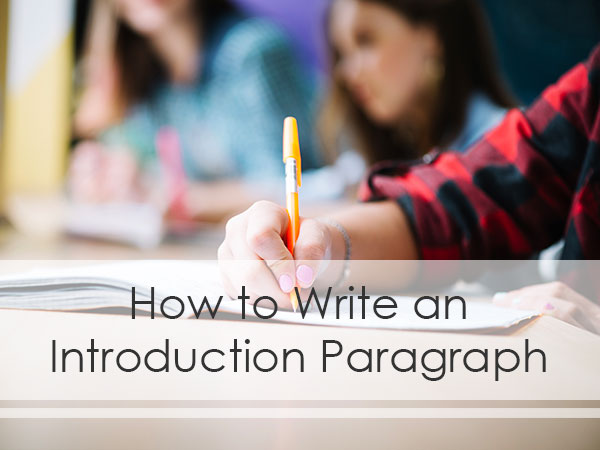 Tags: study tipswriting style
Every time you receive a writing assignment, try turning it into an opportunity to creatively communicate your thoughts and ideas instead of wasting time on complaining about the difficulty of the task or its time-consuming process. Once you've changed your attitude to writing essays, concentrate on another not less important part of the writing process – inventing introduction and thesis statement. It's crucial to acquire and master skills that would help you present your topic in an attractive manner and win the reader's attention. Read on how to write an introduction paragraph in order to improve your essay.
The introductory paragraph plays the role of a calling card of your style, language, ability to interest a reader and defines the level of appeal to the readers. That's why it is necessary to pay enough attention to make your introduction gripping, provocative and relevant to a certain group of people.
In the introduction we include two vital components like the hook sentence and the thesis statement. The first sentence of the introduction is aimed at capturing a reader's attention with the help of the hook, which can be expressed in diverse forms from funny life situation to striking statistics, from anecdote to some thought-provoking quotation. Make your hook sentence as creative and unique as possible. A successful hook sentence is a pledge of making someone interested in what you're going to discuss so put enough efforts to impress your reader.
While, in the first sentence of your essay it is allowed to state more general information, a thesis statement should be specific and precise, strictly referring to an issue you'll discuss in the further body paragraphs. A thesis statement's function is to familiarize a reader with a topic of an essay and suggest your potential audience your subjective attitude based on evidences and arguments you'll reveal in the next main body part.
In order to come up with a good thesis statement, think of the most burning questions concerning your topic and try answering them in a way you mention the following points: what makes your topic special or worth discussing, why it is necessary to pay attention to a situation, fact, problem and, finally, provide a reader with a mini-outline of what will be revealed in the following paragraphs.
Don't be afraid to change, improve, develop, add, cut, and edit your introductory paragraph during the writing process. If you see that your thesis statement doesn't correspond with your body paragraphs, don't get upset. It is good that you look for and find better ideas, more proper words and phrases that would present your topic from the best perspective. It is easier to rewrite 3-4 sentences of the introductory paragraph rather than change the whole text. The point is to make your essay consistent and structured, relevant to a topic and with smooth transitions between the introduction, the main body and the conclusion.
Work on producing fresh thoughts, organized and expressed according to the requirements of the introduction paragraph's structure. Keep trying, practicing and writing. The results will be rewarding.