Ways to Get Inspired to Start Writing a College Admission Essay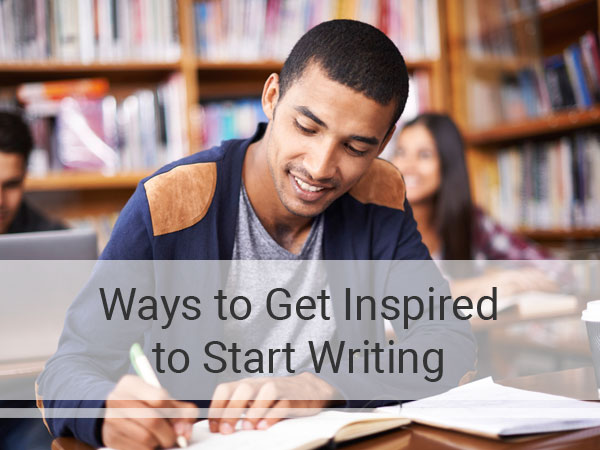 Tags: types of essayscollege essay tips
Judging from my writer's experience, the most difficult thing about writing is getting started. Sitting down in front of the computer and staring at a blank page can be frustrating for everyone – even for seasoned writers. Therefore, it is even more understandable what kind of challenge is faced by those who do not have a natural gift for writing. A good thing is that there are numerous tips that can help you with writing and inspire you. So, spend some time on reading such guidelines on writing and then check them out when writing the personal essay or any other piece of writing.
How to Get Inspired?

Look through your diary or personal journal.
Sometimes when writing a personal essay, you need to recall some of the key moments from your life. Often you might forget about the importance of something. Therefore, finding a minute to look through your journal might help you refresh ideas in your mind. Even if you have stopped writing a journal in your adolescence, you might as well want to look back on some memories from childhood. So, maybe it's time to dust off the boxes with your school stuff and find some memories carved on paper?
Look through your social media profiles or a personal blog.
Nowadays, you most probably prefer to record your key life events online rather than on paper. Therefore, to reminisce about something interesting that happened to you, scroll down your news feed on your Facebook account. It will help you to refresh your memory some key events that you have had with your family and friends.
If you happen to write a blog, just look back at some posts and see what happened, what topics were important to you, and what kind of goals and achievements you had.
Look through some photos and videos.
Even if you do not have many photos printed out, you might as well turn to your social media profiles (Facebook or Instagram). It will be definitely a useful experience for you to recall in memory everything that happened to you some time ago. As a rule, the photos you want to share with your friends online depict some key events from your life, so maybe it's high time to turn back to them.
Phone your parents, grandparents, siblings, or friends.
If you are far away from home, but strongly need to collect some information from your close ones – just call them. Speak with your friends and relatives and brainstorm some information about the key events from them. Apart from getting enormous help for writing your admission essay, you will spend a great time talking with your nearest and dearest and reminiscing about the good old days.
There are also numerous of other sources of information that you might use: for example, your favorite books, songs, movies, scrapbooks, etc., but the above-mentioned four will be definitely the most accessible ones in your search for inspiration.