Steps to Be a Super Productive Student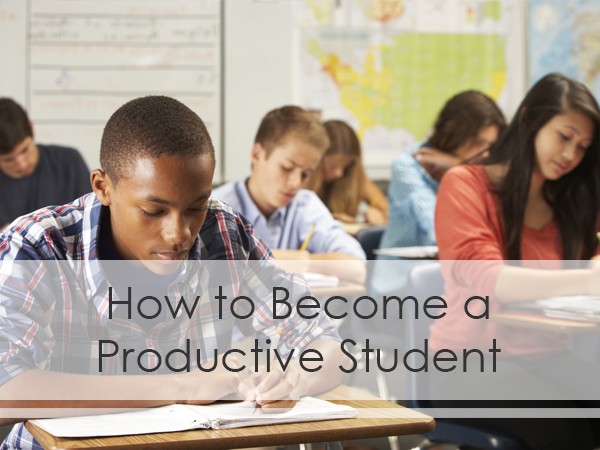 Tags: tips for college studentsproductivity
If you are one of those students who have a strong desire to work hard and reach success but, at the same time, have no idea how to do it, the following article is for you. We will tell you about the most important skills for students that you need to develop to become super productive.
Set goals you can achieve.

It is a great way to motivate yourself. However, it is recommended to start from short-term and realistic goals. As a result, reaching them will inspire you to work harder, while setting too many goals at once will only add fuel to the fire.
Plan

Planning is a great way to get things done timely. If your tasks do not overlap, it will be easier for you to manage your time and get everything under control.
Take care of the study environment

Choose a comfortable place to study. It will help you to create relaxing atmosphere and make a learning process an enjoyable task.
Avoid distracting yourself

Try to prevent yourself from engaging in activities different from learning. No matter how strong your desire is to visit your Facebook or Instagram page, postpone with all these activities until the time when the main job is completed
Do not forget to rest

Taking breaks is a necessary part of studying process. Learning for a couple of hours in a row will only exhaust you and will not bring any results. It is recommended to take 10-15 minutes breaks every hour. Spend this time going out, having a sneak or just doing nothing. However, avoid watching TV or checking your social media accounts.
List your accomplishments

The list of accomplishments can serve as a great motivator as well as a great visual proof that you are constantly moving forward.
Early to bed and early to rise…

If you want to get things done fast and on time, you will have to wake up early. It will help you both discipline yourself and have enough time for the planned activities.
Communicate with inspiring people

Inner motivation is not always enough. The best way to get motivated from the outside is by communicating with people who share your views and even goals. Moreover, such communication will not only help you remain on track but will also enable you to learn something new and useful.
Use headphones

It may seem to be a strange tip for some people. Nevertheless, it is a good way to stay focused. It will not only prevent you from undesired noises but will also serve as some sort of barrier. Headphones on means that you are not willing to communicate right now, regardless of how antisocial it may look.
Have enough rest

You will not be able to remain productive if you do not rest enough. Having time for yourself will help you relax, de-stress and get ready for the next step of your work.