Writing an Essay: Steps & Tips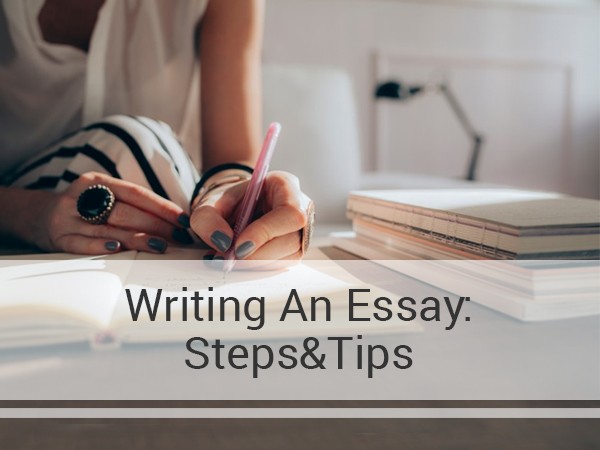 Tags: tips for college studentscollege essay tips
If you are a college student already or just planning to be one, you definitely know that essay is a type of written paper you need to write all the time. It's not an easy task, especially if you get a lot of tasks in different subjects. Let us help you understand how to make the process easier and more organized. We are moving on with 5 effective writing college essay tips.
Follow these steps to get started:
1 Define your prompt:
In case you're focused on common application prompts, you're responsible for choosing a topic to write. So take your time to pick a couple of topics, make a blueprint of each, and then decide what will make a better essay.
2 Make a plan of your essay:
So you've made your choice with the prompt, now it's high time to write a plan of your essay. The ensuing issues should be presented:
Tone: Think deeply on this issue. Is it going to be cheerful, sarcastic, or complementary?
Personality: What your personal characteristic could be seen in your essay? What about concerning your abilities to go through ruff times or simply your hobbies? It will make your essay more alive and vivid.
Scene: Of course, college essays might be a long-term theme, but there should be one or two general scenes in your assignment. It makes the writing more accessible for a reader for understanding.
Main Idea: Not always personal statements include thesis statements, but the main idea still should be seen clearly. For instance, you're writing about your family and you moving to the other city. The idea should tell us about how hard it is to integrate into another culture.
Conclusion: It's not just a last sentence; it should reflect the whole idea of your essay and make a whole thinking process with an analysis. For instance, integrating into another culture makes you stronger and more versatile.
3 Make a draft:
After creating a strong outline, now it's time for making a draft. It shouldn't be perfect, just organize your thought there. Don't forget to "hook" readers' attention.
4 Get feedback and make corrections:
Give your first draft to someone to read it.  After you get your feedback based on pros and cons of your piece of writing, prepare the second draft, and so on until you will be satisfied with your essay.
5 Proofread:
Go all the way through your essay with great attention. Find grammar, spelling, and logical mistakes. Have a teacher or mentor help you to proofread. Submit only when you're 100 percent satisfied with your essay.
And remember! Organize your time properly. Give yourself approximately a month before an essay to comfortably do all the writing processes.