Writing a Coursework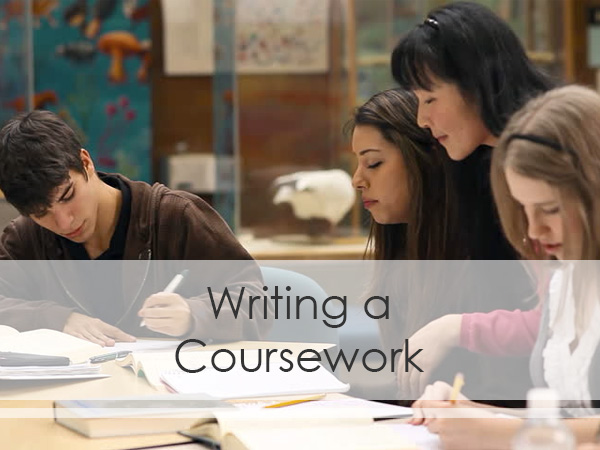 Tags: writing ideaswriting skills
How often the question 'How to write a coursework?' raises in your mind? A stupendous amount of students all around the globe bother their heads with the same difficulty. Every student knows what the coursework is. It determines the end of the studying year. Moreover, it includes different assignments like essays, articles, papers, dissertations, etc. This piece of writing gives you some precious time for preparation and it is excellent! So, this article is compiled to help you remain organized in these days.
You can try the following tips and improve your results:

Clean the place where you work. You should take off all unnecessary things and keep there only things you need for studying (course books, laptop, etc.). Use a wet towel to wipe your working area.
Focus. Minimize all factors that can distract your attention. Turn off your phone and put it away from you; close unnecessary browser tabs (Facebook, YouTube, Amazon, etc).
You can use an erase board. Write the list of things you should do and set the time limits. After finishing one item – erase it and start the next. Now you can control your speed of moving ahead.
Make breaks. Set an alarm and rest every time it rings. You will like the sound of your alarm.
Try to work at the same time. It will train you to work stable. In future, you will do your work very good and in time.
Time the tasks. Write a plan of your assignments. It will ease writing long papers.
Sleep 8 hours per day. You need some rest and your body needs it too so make a habit to sleep well.
So what about writing a coursework?

Every coursework has a structure: beginning − main part − ending or has the undefined format. Firstly, choose the topic of your work. Look at your assignments. Decide what you start doing now and what you will put away. You can also divide the work into smaller parts and make rest after each of them. Make the content of your work better. Check the research paper for mistakes, avoid the plagiarism, and try to use the active vocabulary.
Imagine you should critique someone's research paper. There are several steps that you can follow:
Read the material.
Let your eyes rest; make some coffee.
Read the work one more time. Take notes. Highlight the main things.
Take a break. Make some physical exercises. It will reboot your brain.
Read your notes and outline the paper.
Draft the work.
Have a rest. Drink some coffee or tea.
Return to the paper critique. Look at the work one more time. Edit and format the work as it is required. Make necessary corrections.
Take a short break and start the next task.
Hope that this article was useful for you. Create a perfect coursework!