Guidelines for Writing a Winning Nursing Case Study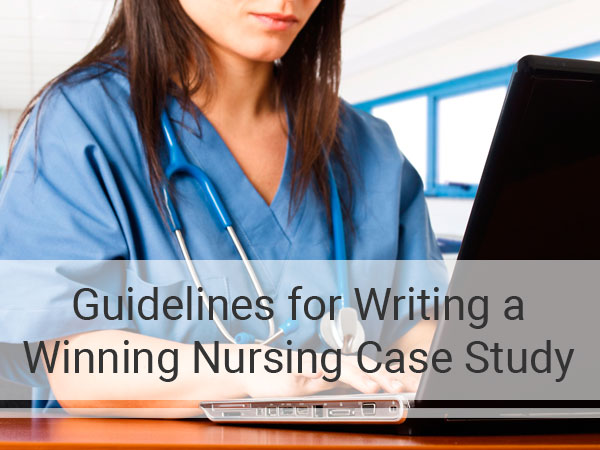 Tags: study tipswriting skills
A nursing case study is a record which should be used as a guideline for treating a patient. This paper contains all the necessary information about the patient: first and last name, age, symptoms of the disease. As a rule, a template is used in the process of writing this document. It provides the questions which one should ask, what one should look for and expect. Here is a short guideline to follow for writing a good nurse case study.
Generally, writing the nursing case study includes the following information.
Introduction

This part includes what is written in the document as well as the major objective. The complexity of the document will totally depend on the specific nursing setting. Usually, it is being provided to students who study medicine as a learning aid. In the future, they can follow it in order to provide proper caring for the patient.
Evaluation

Before starting to work on the document, you should evaluate it thoroughly. This process will help you to understand which information has to be included in the nursery case study, and which is not so important. Besides, it is vital to think about all the patient's aspects, including the kind of treatment required, previous treatments offered, and their specific requirements. It is very convenient to follow certain outline during the writing process as it simplifies the process greatly. This way, you will have an opportunity to concentrate on your writing and stick to your topic. Make sure that your outline is based on five main steps: patient's assessment, concrete nursing requirements, the major purposes of care provided, the way one should start caring for the patient, the determination if the objectives have been achieved.
Assessment

In this part, you have to present the information about the immediate care. You should also include the patient's personal needs, his/her family disease history, the results of laboratory analyzes, and the doctor's orders. Besides, the patient's nutritional requirements must be presented in this part of the paper. Make sure to indicate the concrete reason why the patient is being cared for. Associate this information with all the incidents which have affected the patient and led to the present outcome, including the preliminary treatments offered, the time when symptoms were detected, and the reason why the patient attended the hospital.
A nursing case study is a very worthwhile and every medical student has to learn how to write it properly. Before starting to write this paper, you have to gather all the necessary information. In addition, it is very crucially important to double-check in order to verify this data and ensure it is clear and accurate.