Book Review
We offer a great book review writing service for our customers! Writing a good book review is considered one of the most efficient ways of starting publishing one's works and mastering one's writing and analytical skills, and creative abilities. It is also a possibility of learning more about the publishing procedure and the way editors work. Some libraries do not buy books till they are reviewed, and there are many people who purchase books only after reading their reviews. Buy a book review from TopWritingService.com and get a marvelous paper without any efforts, or you can read some writing tips from our professionals to create it by yourself.
The Purpose of Creating a Book Review
Creating reviews can help develop your area. It should be stated that the academicians within small research areas join to review books so that each published book in their field of study is reviewed. Note that reviewing a book takes much time. Thus, if you need to write several reviews a year, you may lack time for other assignments.
Selecting a Good Book
You should think carefully about what kind of book is the most suitable for you whatever the case is, i.e. publishing your work, producing a dissertation, or passing an exam. It is clear that writing an academic book review as well as any other work takes some time. Thus, you need to pick the book that will be useful to you as an item for research and publication. Additionally, graduates are recommended to review anthologies or textbooks. Such texts do not demand to be extremely knowledgeable about the issue and it is sometimes very hard to find those eager to write such reviews. Mind that editors do welcome the reviews focusing on a few books at once.
Thus, choose a book for review which:
relates to your area;
covers the subject which you are aware of;
was published only several years ago;
was published by a respectable publisher, i.e. the one relating to big publishing houses or universities.
Books discussing intriguing topics particularly attract editors' attention. You may also choose an unknown book in order to arouse readers' interest.
We can write your book review as our top writers have years of experience and the willing to write. Below you may find our free book review sample.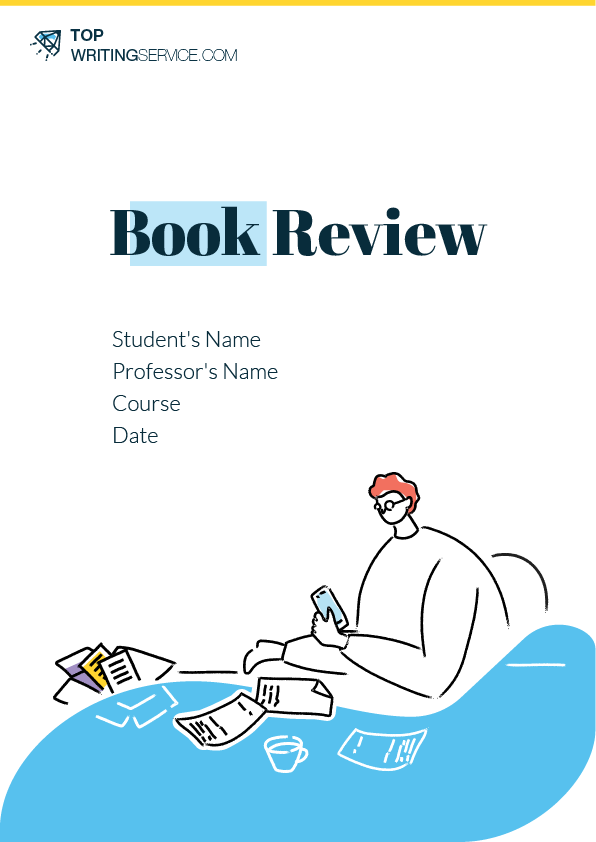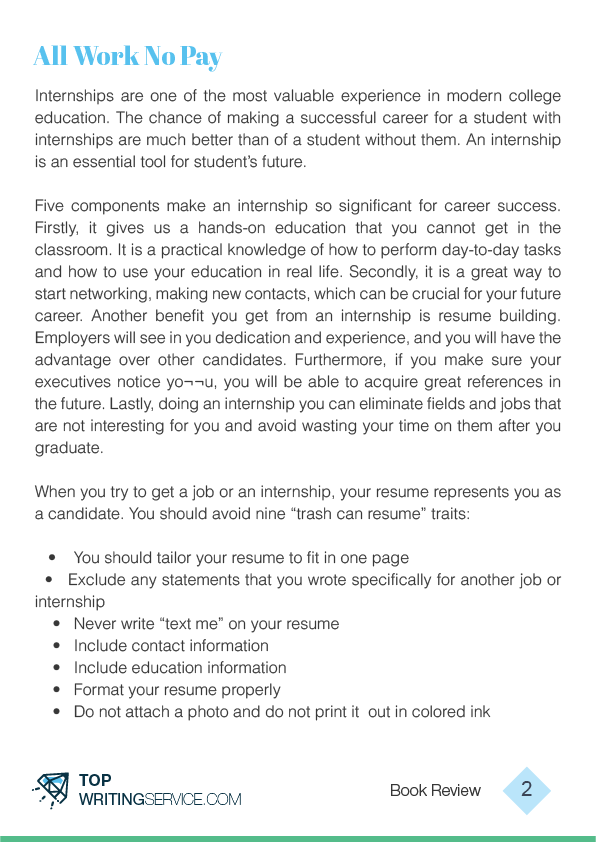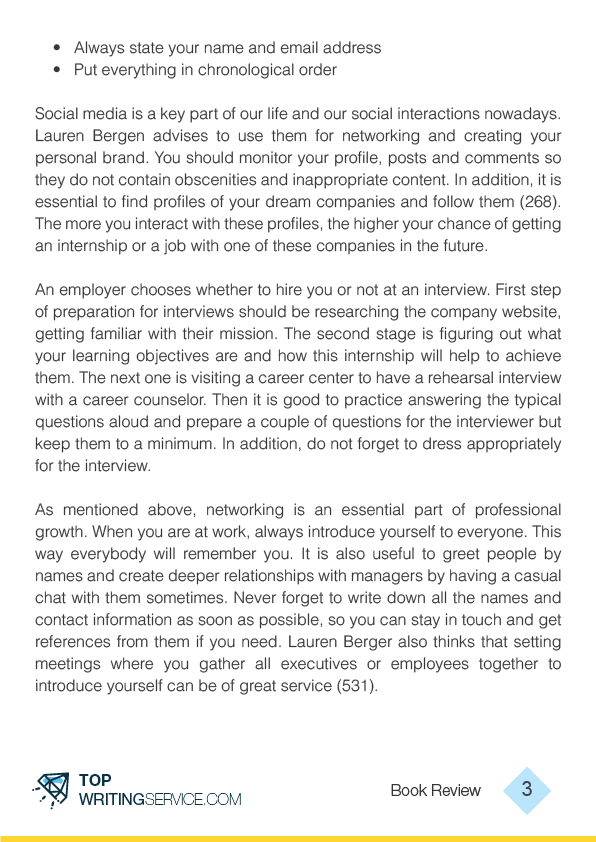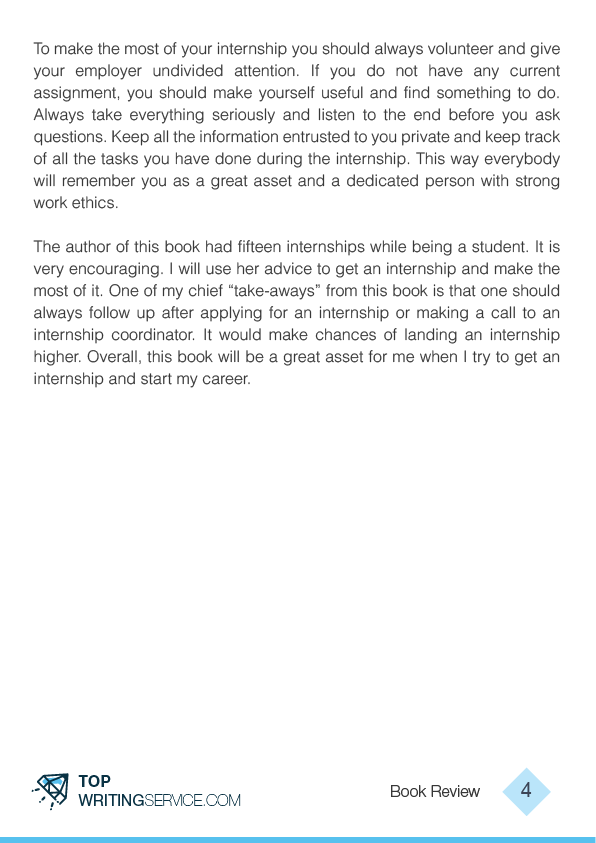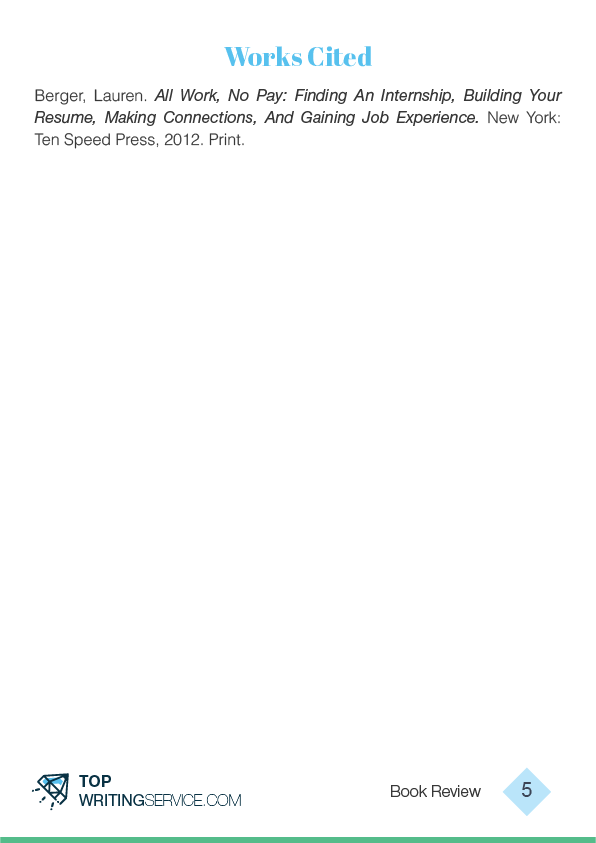 Useful Hints on Recognizing a Great Book for Your Review:
Look at the ID of the book you are interested in and go to the library to find it. In search of a book, check whether there are any similar literary works published within the past years.
Browse any online or university database. In order to find a suitable book, you should enter a few keywords pertaining to your research area (e.g., American political system, French revolution, American system of education, etc.).
Look through the journals that present book reviews before publishing them. Thus, you will be aware of the fascinating books that will be appearing soon. Note that you can even get the copies of books before their publication. Remember that editors do like dealing with the reviews of the books that have been just published.
Read the scholarly journals that present the lists of books that have been recently reviewed or published in your field of study.
Go to your professor for a constructive piece of advice about picking a superb book.
As soon as you pick a few books, scrutinize them thoroughly and choose the one that seems the most appropriate for you. Avoid dealing with the books that present the viewpoints about specific issues, which you do not share at all. Remember that you may once meet the person whose book you have reviewed critically. However, if you are completely convinced that you need to produce a negative review of a particular book, go on and do it. You should know that some still inexperienced academicians start their careers with a harsh critique of the literary works created by their predecessors. Do bear in mind that making negative reviews may lead to bad consequences!
Place your Order
Provide a Payment
Communicate with the Writer
Download your Paper
Clear Book Review Writing Algorithm
After evaluating the chosen literary work, you need to thoroughly analyze your notes and try to transform them into a firm statement. It has to highlight the chief idea of your piece of writing. If you do not know how to create a thesis statement properly, you are welcome to browse a respective section of our website. Once a thesis statement is written, you need to present facts in its support.
It is required to develop a thesis statement logically. Thus, you will manage to clearly demonstrate both the author's opinion on the subject and yours in your review. The peculiarities of the story you want to emphasize depend on the character of your review. If you desire to greatly interest readers in the examined work, you may underline author's eminence. In case you want your review to be focused on your personal viewpoint, you should structure your paper in the way that will strongly stress your considerations and not those of the author. However, you have to remember that your opinion should not be independent of the author's.
Introductory Section
The majority of reviews are concise. Thus, in order to awaken readers' interest, many writers start their paper with some funny jokes or catchy statements. Nevertheless, you are not obliged to follow the same way. Contact us at TopWritingService.com and we will help you create a stunning introduction. Generally, when writing this paragraph, you need to mention:
the author's name, book title, and the topic.
accurate data about the author and his/her position in a specific literary genre. You may also show a connection between the title of a literary work you are exploring and the subject it covers to demonstrate how the former deciphers the latter.
the contextual meaning of the book and your review. It is worth shaping your review in the way that will help your readers understand why you have decided to present the chosen book from a specific perspective. Your explanation will help readers grasp the main idea of your review.
a thesis statement of the book. It may be hard to write reviews of novels or fiction stories, as they usually lack clear reasoning. Still, you need to make every effort to find and highlight the zest of the book to demonstrate its contribution to a particular field.
your own thesis statement.
Summarizing the Content
Your summary has to be succinct. Remember that your thoughts and ideas have to be backed up with compelling arguments taken from the book you are examining.
By the way, the length of your summary primarily depends on the readers whom you are creating a review for. For example, if you are going to produce a book review for your colleagues, you may desire to prepare the summary that will be mostly concentrated on the content of the analyzed book. In case readers have already read the book you are reviewing, you are free to do a review in your own way. What does it mean? You may analyze more fundamental aspects of the book and draw readers' attention to your own evidence. Check our webpage for handy summary writing tips.
Get order proofread by editor
Get a full PDF plagiarism report
Get order prepared by Top 10 writers
VIP services package
30.26 USD
Book Assessment
Your review has to be structured properly. Each its paragraph has to discuss a certain point of the presented evidence. It may be hard to organize your review in this way if you intend to analyze a book as a unity. However, such a structure will help you directly connect your ideas with your arguments. It is not necessarily required to present the facts discussed in a book in a chronological order. You may arrange your paragraphs by the sub-topics highlighted in the book, techniques applied by the author, or any other features. You may also compare the book you are evaluating with others if you consider it appropriate. In this case, remember to make your comparison concise so that the picked book remains the main focus of your review. Do not use any quotations. If you do make citations, indicate the page number where the citation is taken from in parentheses. Mind that you may express author's ideas in your own words.
Conclusion
Reiterate a thesis statement to make the final concluding point. Avoid presenting any new facts about the book. Nonetheless, you may suggest fresh ideas that broaden the scope of both a book and your thesis statement. In this section, you should also illustrate strong and weak points of the book. It will help you make your review coherent. Consider following the main steps to writing a book review provided on our website to avoid major difficulties when doing such an assignment.
Final Recommendations:
Write a review of the book you are holding in your hands. You may indicate its weaknesses. However, do not judge the book for not being the piece it has never supposed to be.
The author of the book made much effort to express his/her ideas clearly and to make the book as it is. You should also strive mightily to produce a comprehensible and strong review.
Do not be afraid to dispute the ideas or statements presented by the author. However, do not forget to support your opinion with vivid examples and quotations.
Strive to provide readers with objective evaluation of the chosen book. It does not matter whether the book is good or bad. The author worked very hard to create it. Therefore, it has to be assessed in the right and fairway. Bear in mind that it is difficult to prove severe criticism. Thus, your readers may think that you just did not like the book and, as a result, made its unfair evaluation.
If you do not know how to write a book review essay properly, feel free to turn to experienced specialists working for TopWritingService.com. Our expert writers are ready to help with your book review!