Discussion Board Post Writing Assistance
No AI-generated papers
We are available 24/7/365
Our prices start at $11.99/page
94% of satisfied returning customers
Get 300 words/page instead of 275
These days it is becoming increasingly common for professors to give students tasks that must be posted onto a course discussion board. In some cases, they might ask students to reflect on what they have learned after reading a chapter from the textbook or a course reading. It also gives students a chance to ask the professor or instructor questions, as well as help fellow classmates. This is why discussion board post writing assistance is so important. Ultimately, what you write on the discussion board can have a big impact on your reputation, especially since it can be read by the professor and your peers. For a reasonable price, you can buy discussion board post assistance from our expert writers.
Why You Should Choose Our Service
Discussion board posts have become a key component of online learning. You will often be asked to post a question in order to spur a discussion related to the class material. You should also be prepared to respond to other classmates' posts. But if you need help with this, the experts at TopWritingService.com would be happy to help.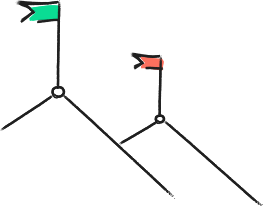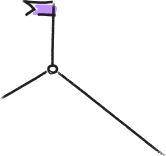 When you order course discussion board post assistance, your professional writer can:
Post a question that your other classmates will respond to.
Post responses to questions asked by your classmates.
Follow-up the question with additional information.
Do research to find information that supports your arguments. These sources will come from reputable publications and will always be properly cited.
Your instructor is going to ask you to post questions and provide responses throughout the semester. Save yourself the hassle by ordering academic discussion board post services from the top writing company in the business. Order discussion board post today!
NOTE: our word count rule: 300 words per page (double spacing) and 600 words per page (single spacing)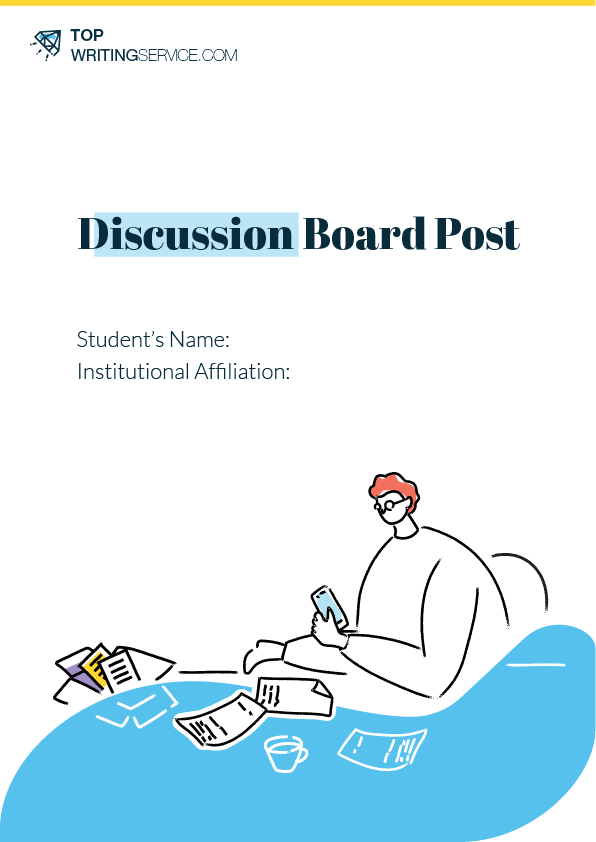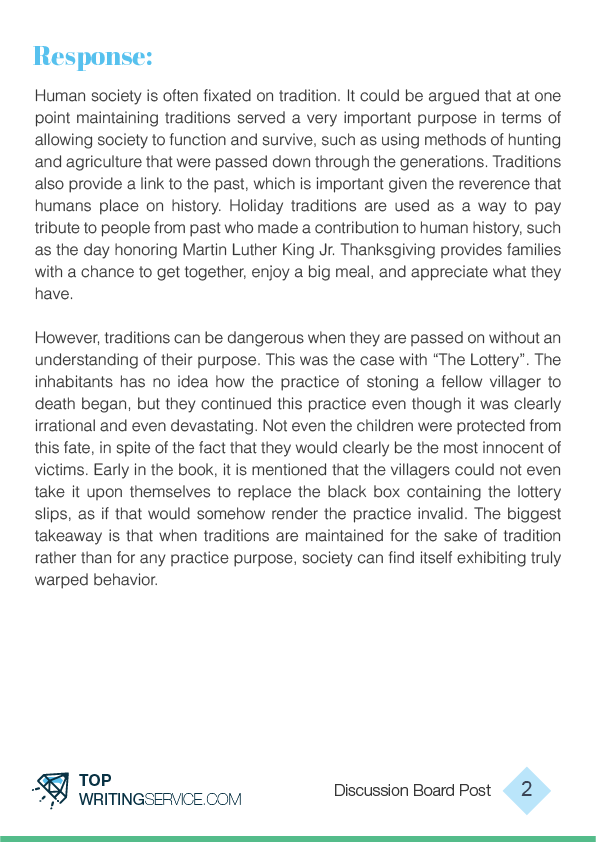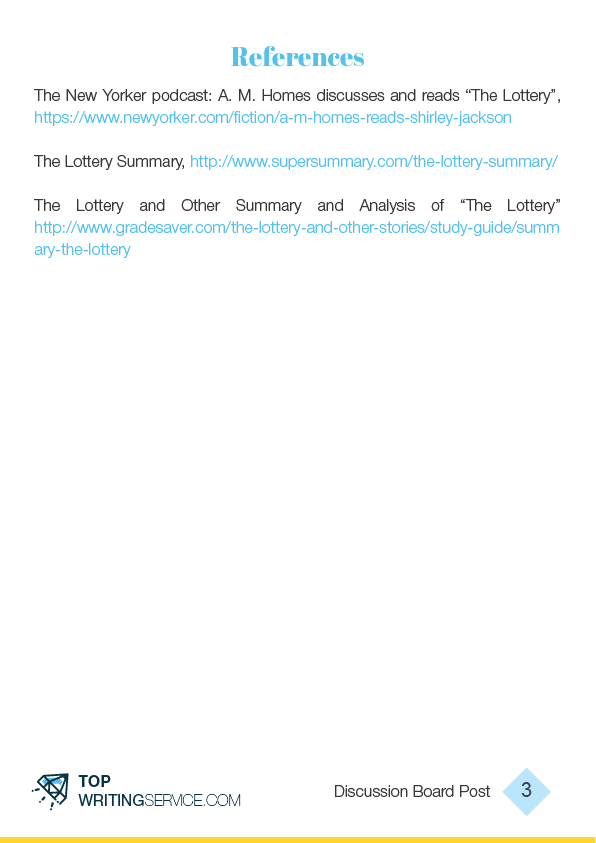 Our Promises
Your order will always be free of plagiarism
When you make the wise decision to order our discussion board post writing assistance, you can be certain that it will be completely customized based on your instructions and never contain plagiarism. Once your order is completed, it is scanned through state-of-the-art plagiarism software that matches it against billions of online documents. The result is a product that is always original.
We always deliver by your deadline
We understand how seriously your professor takes deadlines. A supremely crafted paper does you no good if you submit it after the due date. This is why when you order discussion board post, our writers always post your assignment before the deadline.
Your secret is always safe with us
Our services are completely confidential. This means the identities of loyal clients such as you will never be disclosed to anybody.
Place your Order
Provide a Payment
Communicate with the Writer
Download your Paper
We offer a variety of free perks including:
Plagiarism scan
Title page
Reference page
Proper formatting style (i.e., MLA, Harvard, APA, Chicago)
Revision upon your request
Outline (on demand)
Our writers follow all rules of academic writing
We will help you get the most out of your education
When you have to balance a full load of classes, a job and a social life, who has time to constantly post messages on a course discussion board?  Our discussion board post writing assistance is the solution. Placing an order is easy and affordable. Once you make a secure payment, your request will be matched up with the writer who is best suited for your assignment. All you have to do from that point on is sit back, relax, and let your expert do the writing for you.
An Explanation of Discussion Board Posts in More Detail
Discussion board posts are common in traditional college-learning settings even when you are attending lectures in person, but are pretty much the only way to get feedback and post assignments if you are taking online courses. Keep in mind that discussion boards considered a formal setting. The two elements are discussion and participation. The former involves the initial response to assignments and discussion questions while the latter is the subsequent relies to these discussions. The purpose of the discussion is to demonstrate that students understand the course readings and material. Students are expected to treat the discussion board as a platform for submitting their best work.