Expert and Professional Reference List
No AI-generated papers
We are available 24/7/365
Our prices start at $11.99/page
94% of satisfied returning customers
Get 300 words/page instead of 275
What Is a Reference List? A professional reference list is a list of sources used in a specific paper. It is written on a separate sheet of paper with the heading "references", "reference list", or "works cited" depending on the required citation style. A reference list is usually arranged following the particular rules listed below:
A paper reference list must be arranged in alphabetical order disregarding the source type
Resources must be arranged in following a template following a citation style selected
A reference list should contain the information about these sources directly cited in the paper be it paraphrasing or a direct quote.
A reference list is an important part of any academic paper. The main idea of any essay or research paper is to show evidence from different reputable sources. A reference list must be presented at the end of the paper to help the reader find the required sources and tie the information from the essay or a research paper to these sources. Even though a reference list is developed and edited when the whole paper has already been written, you will start creating your academic paper reference list before you get down to writing.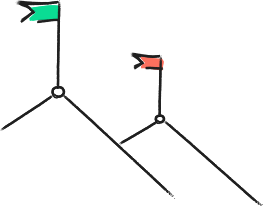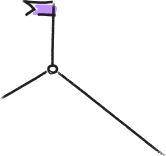 A Reference List vs. a Bibliography
Some students mistakenly confuse two notions, a reference list, and a bibliography. However, these two notions are very different and cannot be used as synonyms. The main difference between a reference list and a bibliography is that a bibliography includes all the sources a person consulted while writing the paper no matter whether these sources have been cited in the text or not, while a reference list is a list of sources that have been cited in the paper. A reference list is arranged strictly in alphabetical order disregarding the source type, while a bibliography may be arranged either in the alphabetical order disregarding the type of the source or arranged by the source type. In a latter case, one has to list books, then journal articles, then manuscripts, followed by the websites, and some other types of sources one may consider necessary.
Book The Best Top Expert at our service. Your order will be assigned to the most experienced writer in the relevant discipline. The highly demanded expert, one of our top-10 writers with the highest rate among the customers.
Hire a TOP Writer for $10.95
Compile My Reference List
If you are looking for someone who may develop your reference list you may send us a request "compile my reference list" and our custom writing service will develop a reference list or a bibliography depending on your needs. If you already have a list and you need a proper reference list format, you may order a formatting service. Our professionals will develop a reference list that follows a required citation style. In this case, you should order a formatting order type. However, you may request our professionals to find the sources that fit your topic. In this case, you will have a list of the sources that discuss some aspects of your topic. You may also order an annotated bibliography. In this case, you will get a list of references and annotations to each source that summarizes the information, evaluates it, and reflects how this source may be useful to your particular paper. When working on reference lists or bibliographies, our writers follow four specific principles:
The sources we select perfectly relate to the topic you are going to discuss.
We choose only scholarly and academic sources for you
We offer only accessible sources or, if a source is located in a closed database, our writers may send you a copy of the source.
We always select only current sources published within 10 years. In the case of education and medicine, the spheres that develop too fast, we offer references published within the last 5 years.
At the same time, we understand that each paper is an individual assignment and you may have some specific instructions. All these aspects may be negotiated with the writer to agree on the required sources and the allowed dates of publication.
Order a Professional Reference List
If you order a professional reference list with us, you also buy outstanding service and experience. Being experts in what they do, our writers may already have some ideas of what sources may fit your topic best. Reference lists developed by our professionals contain different types of sources, if you need them, such as books, journal articles, manuscripts, professional and government websites, newspaper, and magazine publications if your professors allow it. At the same time, we are ready to send you a list of books or journal articles in the required field of knowledge. Just indicate your particular needs and our writers will satisfy your wishes.
The citation style is an essential requirement. Just mention what style you need to follow, and we will meet your expectations. It may be APA, MLA, Harvard, Vancouver, Chicago, or more professional such as AMA, IEEE, or whatever you may need.
Just go to our website, press the "order now" button, fill out the required information, and enjoy the outcome. If you still doubt whether you need to place an order with us or it is better to wait, you may want to read what benefits you will get working with us.
Our Benefits
Ordering a reference list in research paper projects or essays, you get additionally a set of advantages. First of all, you need to know that you may order a standard package or VIP service. In each case, a reference list will exceed your expectations. The difference is in the services you will get. We also offer the Top 10 Writers service that ensures that your order will be assigned to one of the top writers. If you are a regular customer, you may get a discount. Our new customers may also get discounts. Just clarify the point with the support agents. If you have decided to choose a VIP service, check a list of benefits you will get:
Early delivery. Placing an order for 2 days in the VIP package, you are sure to get the paper 20% time earlier. You do not pay additionally for urgency.
1-page draft. This service is paid for by standard customers, but free for you. However, such types of assignments as proofreading, formatting, revision, editing, rewriting, multiple-choice questions, online test, Excel exercises, and PDF/PPT posters do not presuppose sending a graft. However, you may always check the order status. One-page orders and too urgent orders do not presuppose drafts as well.
Extended revision (4 days of free revision period instead of 2).
A more detailed plagiarism report.
Top 10 Writers
Top Editor
VIP support agents
SMS notifications
Each of these benefits is developed for you to enjoy our cooperation.