Memorandum Paper Writing
No AI-generated papers
We are available 24/7/365
Our prices start at $11.99/page
94% of satisfied returning customers
Get 300 words/page instead of 275
It is fascinating to write about change, new perspectives or ideas. That's the exact description of memo writing as it should be. This type of document is used to inform about policy changes, announce decisions,  events, and more. However, memo assignments for students come with deadlines, strict format requirements, long instructions, and other elements that take away the fun of the writing process. It is a great idea to hire memo writers and manage your paper professionally. Our memo writing services help students complete the task effectively and on time.
Buy a Memo Paper from Experts
If you are not sure how to start or structure a paper, you can buy a memo online and access quality writing products and guarantees. Our customer chose topwritingservice.com because we work hard to create papers that deserve high grades and adhere to writing standards. We also have a fair pricing system and help save money by providing 300 words per page (instead of 275 words per page, while single spacing will get you 600 words per page), bonuses, and discounts for return customers and first-time users of our service. Place an order with us to find the best memo writer online.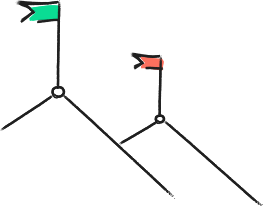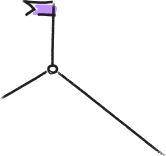 Hire a Memo Writer and Get an Excellent Paper
Memo writing experts at TopWritingService.com create the best custom papers for students. When you order a memo paper, you can be sure that our writers adhere to strict requirements and craft texts that include the following aspects of great papers.
When you buy memo paper, let us know who is going to read the text. Writers will personalize it and decide on the tone of the paper (informal or formal). It is also important to establish whether the target group is your supposed subordinates, peers, supervisors, or others. Suppose your target group is well aware of the project work conducted by your organization that would be relevant for, for instance, college and university level tasks. In that case, there is no need to include any background details. It is also essential to respect your readers' time. The text should be concise with well-chosen words and structured sentences in the proper format.
Your paper may be an announcement of an important event, action, or change in policies. It can also be a request for additional information or actions taken. Another purpose is to convince or persuade people to change their attitude to a new initiative. Besides, such a paper can be a way of expressing gratitude or praising efforts. Thus, when students buy memo for college or university, they receive texts that follow the requirements of the chosen academic level. 
When you buy memorandum paper from TopWritingService.com, you always get a professionally written document. You can be sure that your text will not be excessively formal or pretentious. At the same time, writers avoid jargon, slang, and too informal phrases. Our writing assistance is oriented toward colleagues; so, a conversational, friendly style with short sentences works best. In most cases, our experts maintain either a positive or neutral style. Note that we always think about the effect that a text may have on readers.
The document should be double-spaced with the text in block form and left indentation according to standard formatting requirements. A typical length is about one or two pages. Our professional memo writers create two main sections depending on the instructions: the heading and the body. If you need help with format, you may order formatting services.
We respond to 'write my memo for me' requests and offer assistance 24/7. When you purchase a paper, please, give all the necessary data, including the spacing, deadline, and the number of pages in the order form. Add information about you to ensure direct communication (via phone and email), and we will find the best memo writer for you. After you give all the details in the order form, we will be able to help you.
You can go to our free essay page to read quality papers and learn how to compose a professional paper with a heading, introduction, discussion, summary, and closure in a specific format.
The Top-Trusted Custom Memo Paper Writing Service
Students buy memos from a reliable expert company to enjoy the best writing assistance and receive the following benefits:
Excellent memorandum format and professional attitude to work;

Security of all details;

Fair price;

Revision for free within 48 hours;

Money-back guarantee;

Experienced writing experts;

Editing and proofreading;

Adherence to all academic standards;

On-time delivery;

VIP services.
Our memorandum writing help service will make your memo brief, informative, and well organized. Our experts write academic papers according to your instructions and special requirements. You can gain control over your studies with us and choose the best options when working with topwritingservice.com.
We have the Standard, Premium, and Supreme writing levels. While each of them guarantees quality papers, customers often go with the Premium option to receive extra features that advance the process of writing. This option increases the order priority level and includes a detailed plagiarism report. The report is a great benefit for students because it underlines sentences that match with other sources and an editor explains whether it is a properly cited quote, a common phrase, or another case. We also recommend choosing the Supreme option to make sure that your order has the highest priority. In such a case one of the top 30 experts in your discipline addresses your 'write a memo for me' request.
Our company has 12 years of experience and has helped students with different assignments. This experience allowed us to adapt to the current educational environment and offer services that can be of most use to students. These services make our memo writing services supreme and include SMS notifications, extended revision, a full PDF plagiarism report, top 10 writers at your service, VIP support, and more. You can order this element of writing assistance separately or as a package with a great discount.
To help our clients achieve more, we have selected the best features of academic writing and offer them as a part of a VIP account. You can get access to early paper delivery (receive your completed work before the set deadline), a free 1-page draft of each order, an extended revision period, work with top 10 memo writers and editors, enjoy VIP support service and receive better discounts and offers. Each student may select a VIP account they want and go with the Enhanced, Optimal, or Ultimate option. We guarantee the best quality of writing and positive experiences. 
Students who have ordered papers before may work with the same writers. This extremely beneficial feature allows students to maintain the same style in different papers and continuously improve academic performance. Please, use the Preferred writer option and indicate the ID of your writer. You may also thank the writer for the job well done and send tips if you like. It would be great to grade the writer on a scale from 1 to 5 (5 is for the best work).
Students choose our memo writing services to improve their performance and get quality texts online. You can place an order now to hire memo writers and benefit from our support 24/7. Please, see the review section to read what other students say about the company and leave your feedback. We encourage direct communication and maintain full privacy to offer the best results for each client.
How it works
Place your order
Provide a payment
Communicate
with the writer
Download your
paper
Get Answers to the Most Frequently Asked Questions about Our Memo Writing Service
What is the right tone for a memo paper?

When our experts write a memo, they keep the tone professional, even if the audience is familiar. Memos are less formal than research papers or lengthy scientific reports, but they should still convey a respectful and professional manner. A memo should not disengage the audience, so there is no need to use a formal greeting or a conclusion.

How can I speak to my writer directly to ask questions?

Please, use our effective and confidential messaging system. You can send a message and ask a question using your account. You may also leave your request in chats and ask the support agents to get in touch with your writer. We assure you that you will get a response ASAP.

Can I order a business memo?

This type is very popular on our service. You can buy a business memo through the order form by choosing a memo and specifying in the description that it is for a business purpose.

What is the purpose of a memo?

Memos are intended to alert readers to problems and to solve them. They accomplish this goal by informing about new policy changes, price shifts, or persuading readers to take certain actions, such as attending meetings.

What are the 3 parts of a memo?

An effective memo includes an introduction, a discussion, and a conclusion. Our professional tells readers what prompted them to write in an introduction, explain an issue in a discussion, and add a call to action in a concluding paragraph.

I have some files for the writer that can help write a memo. Could you please help me to attach them to the order?

Please send the files via email if you have trouble attaching files through your account. We will forward the files directly to the writer.

What is a topic memo?

The topic memo is a type of writing that should convince a professor or another party that you have a specific project, target audience, and resources. If the memo is well-written, you may be able to use parts of the memo for your final project.