How to Write a Coursework: Useful Hints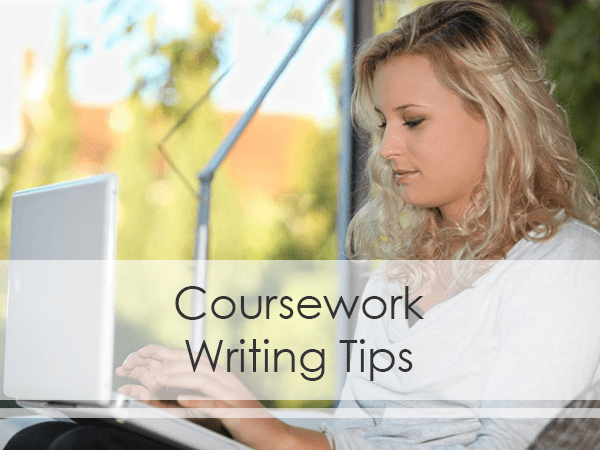 Tags: universityhow to write
Many professors choose to have a coursework writing by the end of the term or class to check how students learned the material. If you have no idea on how to write a coursework, continue reading this article to learn most important things about this type of writing.
What is a coursework?
In simple words, it is a short research project related to the specific subject and supposed to cover a lot of literary sources. The true nature of it may vary depending on the subjects, as for example, an English major will have to conduct a research on modern literature, however, they will have to connect it to medieval and ancient sources and trace the patterns, themes, and allusions. Whereas Business students might have to perform a SWOT analysis, include some statistical data and be able to analyze a large amount of information. Biology students may have to perform an experiment and describe the phenomena.  A history student is required to describe the event(s) and explain how they affected the nation or triggered any other incidents.
Coursework Writing Tips for Every Student
The coursework is not the most complicated type of writing, however, it is definitely a complex one. If you decide to write the paper yourself, instead of requesting professional assistance, here is what you should do:
Choose the topic
While you may think that the first idea that comes to your mind is your best choice, you cannot be more wrong. Write it down and look for any other substitutes. If you decide to go with your first choice, make sure to narrow it down and connect it to the reading material you had during this course. Try to avoid extremely popular or broad topics, as it would be extremely hard to research them and keep the word limit. Any topic for a successful coursework should be unambiguous, narrow and as close to the course as possible. If you have any doubt about the topic, you should consult your professor prior to your research. they may help you find the right balance or guide your research by pointing to some interesting aspects.
Conduct a research
Manage your time wisely, because this stage may take more time than you expect. Re-read your requirements to check if you have to submit your first draft and if so, add this to your schedule and plan your time respectively. You may need to adjust your writing based on the feedback from your professor, so we say you should start early. Depending on the topic and subject, you may need to include polls, analysis or experiments, along with some standard research methods. Figure out where can you find all necessary information. Take a lot of noted and make sure they are easy to read and navigate.
Write your project
Plan your writing and create a rough outline once you have finished your research. Your outline is basically a more detailed version of your plan. Then you can begin working on your first draft. If you do not have to submit it, you may continue working on your paper. Use relevant, credible and up-to-date source to back-up your writing and make sure it helps develop your thesis statement.
The use of subheading is extremely important. Not only do they help your reader to navigate the piece of writing, but they also break it down into logical parts. Break your text into smaller paragraphs, use transitions and take a good care of the word choice. Did you know that up to 25% percent of teachers will lower your grade if you do not comply with the word limit?
Make a pre-check
As soon as you finish your writing, let your paper sit there for a while and only then start editing and proofreading. You will have to check both grammar and spelling, as well as the style and general tone of your paper. Do not rely on MS Word spellcheck solely, as it may say the word is correct, but it is the inappropriate or confused word. You may have to send your final copy to your supervising teacher, so do not forget to do it few days before the deadline.
If you have to include any sort of extra or supporting materials (images, tables, graphs or stats) take your time and organize them properly, giving an explanation, reference and a heading to every piece of material. Index them to make it easier to reference them with your writing.
How to write a coursework essay?
If you have to write a coursework essay, the rules of a general essay writing can be applied. Except for the idea of an early start, you may well need to do the following:
Read your assignment carefully and make sure you understand the demands and expectations;
Choose your topic wisely and make sure to choose something you are interested in;
Plan and structure your paper properly, taking your time to handle a research;
Write a strong thesis and an intriguing hook sentence to keep the reader's attention;
Provide transitions between paragraphs and make sure they have a logical order;
Avoid using too many quotes, unless you have 100 thousand word paper to write;
Keep your essay formal, but do not let it be boring. Try to reach the balance.
Useful Tips for Any Type of Writing:
While there are tons of advice on the Internet that cover all the same things, they all keep forgetting similar things. These are simple rules for any students, however rarely do we think about them before something awful happens:
store a back up copy of your research, so you can access it in case of emergency, computer glitch or any other force majeure;
consider using an online word processor that will automatically save all changes and you will be able to access your paper from anywhere;
take your time and review whether all sources were sited properly and according to the requirements;
check your paper for plagiarism and make sure to correct anything that looks suspicious;
try to finish your final draft a least few days prior to your due date so your supervisor can check it and write their feedback.
Academic writing requires a lot of skills and continuous practice, so students may well find themselves overwhelmed with all the papers they have to submit. And while some of them are easy, other require profound research and strong analytical skills to succeed. In case of coursework, students may be stuck in the research phase and have very little time to actually write the paper, not to mention editing. This way, it can be a better idea to request an expert help.
TopWritingService.com is a successful coursework writing service, able to cover over 60 major academic fields and capable of delivering high-quality writing even in the sort deadline.  Every piece of writing we provide is unique and written from scratch according to all your requirements.  If you are supposed to submit one or more drafts, you can always opt for progressive delivery or add Draft to your order to make sure you adhere to all requirements.