How to Write a Letter of Motivation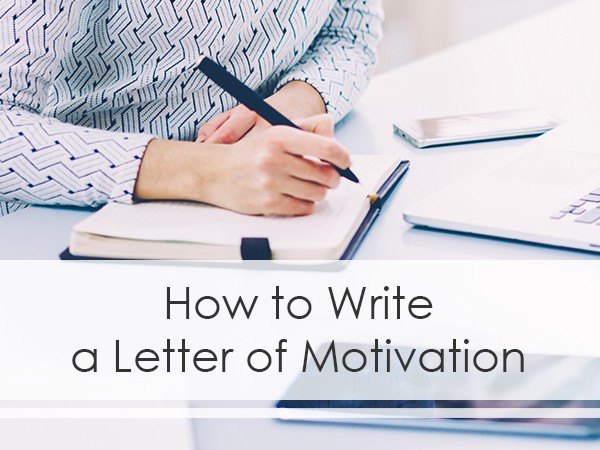 Tags: study tipswriting skills
What is a letter of motivation? It is a text written for a certain study program, in which a person tells about the motives for applying and the qualifications he or she has to appear suitable.
What should you aim at? Your purpose is to present all the reasons for application in a professional manner. Your audience should be aware of your education background, previous experience, and reasons for your life choices to understand if you are a valuable asset for the program. Your CV is a list of your previous achievements, while a letter of motivation is an appeal to the future.
How to Make Your Motivation Letters Outstanding
Do not forget that letters of motivation should be personal. What does it mean? There is no obligatory template for a letter, but there are a number of principles that can facilitate the effectiveness of your appeal. Below we present the principles we consider to be of crucial importance if you want to learn how to write a letter of motivation in a perfect manner:
the average length is 1-2 pages;
the target of a letter is a single study program, not a number of them;
the letter is written in perfect English;
the letter is proofread for any types of errors and mistakes: in grammar, spelling, etc.
Making an application to several study programs, you should do the required adjustments for each of the options; otherwise, the efficiency of a letter will be low.
Double check whether the letter is focused on the important competencies, which should be mentioned in your CV and all supplementary documents you provide.
Note the Following Aspects:
Writing a letter of motivation, pay special attention to the content, in particular the following points:
The focus of the letter is a study program, not you as an applicant
The letter should make it clear that your understanding of the structure and core ideas of the targeted study program is thorough
It should mention all your relevant experiences and qualifications with direct correspondence to the desired study program
It should emphasize your personal goals related to the study program
It is supposed to touch upon your capabilities and relevant experiences that make you suitable for the targeted study program. Prove that your potential as a program student is outstanding with the help of such evidence as your participation in certain projects, other programs, and so on.
Valuable Tips for a Motivation Letter Writer
It is not enough just to present a well-written CV to be accepted for a certain program. It is also essential to demonstrate that your motivation letter is also excellent. It is this letter that will help the commission see that you are different from others and you will stand out among the applicants as a perfect candidate for an interview. Follow our tips and be on the right track with your application!
Collect information
Do not forget to spare enough time for finding out more about the company of your interest and the position you would like to get. It is a good idea to insert some of the collected details into your letter.
Mind a personal tone of your letter of motivation
Adjust the style of writing and adapt it to the particular program or company you are applying to. Make sure that your letter reflects your personality.
Work on your style of writing
The HR manager should see at once that you are motivated to get to your dream. So, do not cause any confusion. Be concise and clear in your aims. Go straight, without any turns and inconsistencies. Tell what you are going to offer and what you want from the company. Stick to the most important aspects. Do not make your letter long.
Emphasize the advantages
You want to get to the interview and your recruiter should be interested in doing that. You do know how to write a motivation letter if you mention all your strengths. Do not concentrate on any of your weaknesses.
Remember about your CV
Your CV is provided to the recruiter as well, so do not repeat what is told there. Add the value to the already given information instead of mere copying. Make both documents self-sufficient.
Keep the balance
Be convincing and show yourself as the best applicant. However, double check whether there is any arrogance in your writing. On the other hand, do not do any underestimations of your abilities or talents.
Be clear in your explanations
Make the recruiter understand why you are more competitive than other applicants. Explain how the main requirements are applicable to you and how you suit this job or position.
Touch upon professional objectives
Consider your accomplishments in the future; talking about your ambitions and things, you plan to do.
Make all your claims well grounded
It is not enough to claim that your organization skills are perfect. Give examples and sound natural, without the use of set phrases.
Make sure you know the names
Address the HR manager by the name. It is easy to check for all those details online, but they will bring a lot of benefits.
Letter of Motivation: a Great Start Is Important
It is essential to devote enough time for writing and thinking over the content of your letter.  Study your CV again and focus on the main competencies. Follow the three stages:
Determine which competencies you achieved from every activity mentioned in the CV;
Choose the experience with the highest level of relevance to the study program or job you are applying to;
Use those selected experiences in your presented arguments for a letter of motivation.
In some cases, a motivation letter is the same as a personal statement, but you should pay attention to the coherence and excellent content of both. Do not be either boastful or too modest, and good luck!