Tips for Writing Your Argument Essay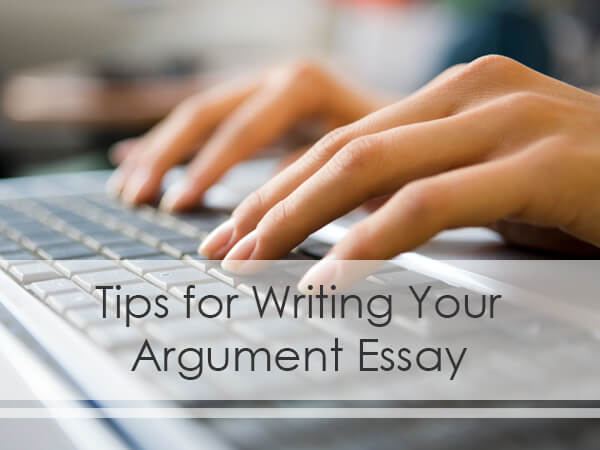 Tags: writing skillsargumentative essay
Among various types of essays, argumentative essay remains to be one of the most popular tasks students are assigned to. Why? Because while writing an argument essay, they can develop their critical thinking as well as learn to prove their viewpoint suggesting solid pieces of evidence. We are about to introduce you certain tips that will serve as a guide on how to write argumentative paper better.
Distinguish Argument Essay from Other Essays

The first thing you should bear in mind while writing an argumentative essay is that it must consist of trustworthy facts (both opposing and supporting), which will help you to convince the audience of the particular side.
The Topic Should Be Versatile

Before you start, spend some time looking for a topic that interests you. Provide proofs of the side you support and the side that has a diverse attitude. Investigate your topic in all possible directions so that you are ready to start writing about it.
Make It Structured

Once you have picked up a quite controversial topic, gathered enough information and feel ready to start your argumentative essay, you are welcome! While writing, you understand why it was so important to examine your topic in advance. In the introduction, you need to provide the reader with a general idea of what will be discussed in your essay as well as be included into a thesis statement to logically link your introduction with the main body. The next step will be to organize your thoughts, facts and proves in the following paragraphs of the main body. The quantity of paragraphs depends on the task's requirements. However, their structure remains the same. The matter is to provide strong points of the opposing side at first. One paragraph should be devoted to the certain evidence. Then, put a lot of efforts to introduce solid facts that would completely refute the opposing side. Try to avoid using emotional language as your argumentative essay should rely on EVIDENCE and not on a subjective attitude.
Finally, your conclusion should be nothing else but rephrasing your position and emphasizing the strongest points of your essay. The conclusion is an extra chance to incline the reader to stick to you because of the provided trustworthy facts.
Make It Perfect

Done with your first draft? Great! It is a high time to proof-read your essay to make it impeccable. Don't surrender on a half way! You've put enough efforts to leave it unedited. Check whether your essay is coherent, well-structured and grammatically correct, as well as whether you've cited all the sources. Pay attention to the language you've used and rectify any deviations.
Keep in mind all the tips mentioned above. There is nothing scary and daunting about writing an argumentative essay. Now, you know how to do this, right?